Playa del Carmen, the heart of the Riviera Maya. A paradise of turquoise beaches, white sand, the best gastronomic options, nightlife, and magic that you can feel in the environment that is not possible to understand if you haven't been there. Whenever there is a new visitor, national or foreign, you hear comments like: I would love to live here… what an incredible place, I'll be back! And "I don't want to leave now". Playa is one of those places where everyone wants to be and most of us, go from words to actions and a little time after that first visit, we're bringing all of our things to begin a new life close to the beach in a neo-hippy mood.
What nobody mentions about moving to a beach and specifically Playa del Carmen, are the same details that can make anyone change their opinion about staying or not in this paradise. But don't worry, in Viva Playa we combat the Playense obscurantism and we tell you what's not so cool about living here because, in the end, nothing is perfect (and that's a good thing). This is the first of two parts (if you help us it could be more) about "what nobody tells you about Playa del Carmen".
–
1.- Your money applies a magic effect and disappears quickly
It's not the same coming on vacations for a few days as to coming to make a living here. It's very common that newly arrived spend time adapting and behave as if they were still on vacation and are consumed by the party life. You should be very careful because that money you saved to be here for at least three months could be cut down to one. Believe me, it could happen because there is always a party here.

2.- The weather is not perfect
We do enjoy the sun and heat the majority of the time, we live in the Caribbean, which also exposes us to climate shock of hurricanes and tropical storms. You can be laying out on the beach and all of a sudden a huge cloud will pose over you with all its fury and you'll end up like a soup. This can happen to you any day, even if it's not hurricane season. Also, the humidity ruins your hairdo, your clothes, your car, your apartment… take that into notice.
3.- Love going to the movies? Better search online
If you're a fan of going to movie theatres of the big cities, it will frustrate you that there are only two complexes here of the two monopolies of the cinematographic exhibition, and that the two together don't even add up to more than 20 rooms, and they always override the audio with Spanish language. The good thing is that we have options like El Cine Club and its nights of theatre oceanfront, which compensates a little.
4.- "Normal" food is not good
Playa does offer great gastronomic options for tourists, but the more local options, more Mexican, are not that good. This is the worst because 1.This is Mexico 2.We're in the Yucatan Peninsula. So much good food that we have in Mexico and in Playa it's almost impossible to find good tacos or junk food. Note: It has a lot to do with the tortilla that is consumed in the region. You'll miss the tortilla factory from your homeland!
5.- Work in what you want? It could be done but…
We all need to work to maintain our playense lifestyle like you already know, it's a touristic zone with a high cost of living. There are jobs, but finding it is different than what you're used to. Take in mind these considerations.
6.- Public transportation isn't bad, it's worse than bad.
Ok, if you come from the state of Mexico you probably think the service here is top notch (recorded laughter). The reality is that our transportation has a lot of deficiencies. The buses that cross the city are very cheap but are in the worst conditions, there aren't enough to cover all the routes and the chauffeurs seem to be proud of driving the worst possible way without any respect for the security of the passengers or other drivers. All of us here are familiar with most taxi's bad reputation and the abuses some of them commit, so that's no option either. If you're a local, it's possible that during high season they won't want to provide you with their services, unless you look like a foreigner (TRUE STORY). It's better to get a bike, a big chain and lock, and pedal through the city.
7.- All your clothes are… unnecessary.
All your jackets, coats, sweaters, boots… don't bother to bring them along! The average temperature throughout the year is 80ºF and this year we're breaking the record with 35ºF in the summer… you will NEVER use it, and the humidity will finish it before your eyes. Get some shorts, sandals, tanks, bathing suit and you're good to go.
8.- Partying isn't the only thing to do, but it's what almost everyone does.
It doesn't matter your age, the party will grab you and it can wipe out your wallet very quickly if you don't measure yourself, the consequences can be very bad. Everything in excess is bad, but here there are people that don't seem to notice it, and they always want more (you will notice a party addict when you see one). Now if you get the hang of the playense life, you can enjoy it because there is always something to do.
9.- You will make lots and lots of friends… temporarily.
For many (like me) Playa is our home, but many consider it a place to pass by, where you can spend a nice season but without contemplating to stay forever. For first-timers, this is hard because it's never cool to say goodbye, and in Playa del Carmen this is something that will happen to you very often. (The good thing is that your Facebook friends list will grow… recorded laughter).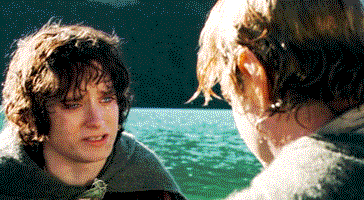 10.- You have to learn other languages!
You will notice Playa del Carmen is inhabited by many foreigners, a lot of them don't know how to speak Spanish… some not even English. At this point, you should be able to dominate at least these two, and here you will notice the importance of learning others like Italian, French, Russian, and even Argentinian! The ideal thing would be for them to learn Spanish if they come to live here, but while that becomes a law, better learn another language yourself because if you don't, you will miss a lot of opportunities to make friends, hook up, or even get a job.
What other things not so parents have had to live like Playense? Leave a comment with your ideas, we will post them in another installment.