Playa del Carmen is one of the most visited tourist spots in our country, and one of the cities with the biggest development of tourist infrastructure in the world. Now that it's high season, both locals and tourists share the space, the environment, and the services that this paradise has to offer, so here are 10 things you SHOULDN'T DO when visiting Playa.
1. Throw garbage into the sea:
 This is a very basic one and it's always recommended but everyone ends up ignoring it. Aside from the fact that it's annoying to find yourself surrounded by human-originated garbage, remember that this same garbage severely damages the coral reefs and the sub-aquatic environment. Remember that throwing trash into the sea is like throwing the sea in the trash.
2. Cigarette butts in the sand:
 If you smoke at the beach, we don't ask you to stop doing it, just be mindful of other people and always keep a plastic bag or tin can with you so that you can put your cigarette buts there when you are done smoking, and then throw that into a trash can. There are trash cans mostly everywhere, or you can ask the owner of a nearby restaurant to allow you to throw your butts away there. If you're already killing yourself, don't kill nature with the toxic content of a cigarette butt.
3. Tip less than 10%:
 We know that because this is a tourist destination, the price of food and drink is higher than where you come from, but please keep in mind that those of us who live here depend directly or indirectly on the tourist trade. So please, leave your penny-saver mentality at home and tip 10% to 15%. If the service was in some way poor, talk to the manager, but don't use it as an excuse to look down on the work these people do and economically affect the people who make a daily effort to serve you nicely.
4. Overlong sun exposure:
 In the Mayan Riviera, the UV ray index is considered extreme between 12 pm and 3 pm. Plan your tanning accordingly, and make sure to bring a sun blocker in case you fall asleep at the beach. You can also bring a light piece of clothing to cover yourself up to avoid sunburn (and being the butt of all of your friends' jokes).
5. Speeding:
 If you're renting a car or are driving a vehicle in Playa del Carmen or surrounding areas, relax and enjoy the scenery. Our next bit of advice is to use a bicycle, which is how most of us locals get around since the distances are not vast. If you're driving a car, research the traffic situation within the city, and remember that fines here are much higher than in other places.
6. Mutilate the environment or damage the coral reefs:
 We've all done this, thinking that it'll be a good memento (taking some sand, a piece of a coral reef or even a picture of you hanging from a palm tree). It's only afterward that you realize that the biggest natural tourist attractions are those who respect their environment. Respect the coral reefs if you're going scuba-diving, refrain from using suntan lotion or sun blocker before going for a swim and don't hang from palm trees or take their coconuts. Part of the evolution of the human race is learning how to live among the flora and fauna of the environment. If you feel like Tarzan, book some time in the jungle!
7. Taking pictures with the animals on 5th Avenue:
 Yes, they are cute and adorable, and we know it may be difficult to refrain from taking a picture with the jaguar, monkey or other exotic animals who happen to be there. There are natural reservoirs in Playa del Carmen like Sian Kan where you can visit them in their environment. What you're paying for taking a picture with the mistreated animal on 5th Avenue can't compare with the experience of joining the animals in their natural habitat. Do your bit to stop animal exploitation that only benefits some (dubious) people.
8. Drink in public:
 The heat is the perfect excuse to have a cold beer or margarita. There are places that offer the right decoration, space, and location for all tastes without having to take a Coleman cooler to the beach and end up drinking yourself unconscious at the side of the road (not least because you could be picked up by the authorities). Stay away from fights, and refrain from "going number 1 or number 2" or having sex in public or at the beach, as that's a sure way to land a night in the clinker.
9. Eat or drink at international franchised establishments:
 One of the key elements of this city's development has been the consumption of products created by and for Mexicans, in Mexico. We invite you to sit at local restaurants and pubs that have made Playa del Carmen the landmark that it currently is. Remember that you will not only enjoy a fantastic experience, but you will also help Mexican entrepreneurs.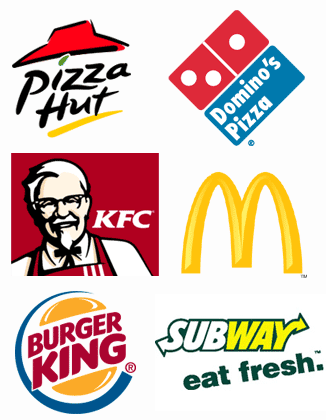 10. Losing your flight home:
 This place has everything you need to have fun and enjoy your stay to the max. Losing our flight back home and trying to find a job to have money while we wait for another plane can happen to anyone.
Facebook Comments